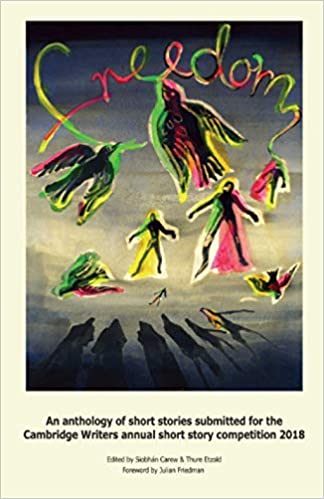 Freedom – Short Story Competition 2018 Anthology.
This year's short story competition was judged by the well-known literary agent Julian Friedmann. In his comments he remarked on the generally high standard of entries. He felt Cambridge Writers would be able to outclass any other writing group in the country. High praise indeed! On the basis of this we have now been able to publish all the entries.
The competition theme was 'Freedom', and entrants came at this theme in a multitude of ways. The collection has been edited by Siobhan Carew and Thure Etzold. We owe them both a big vote of thanks.
Freedom – Short Story Competition 2018 Anthology is available from Amazon