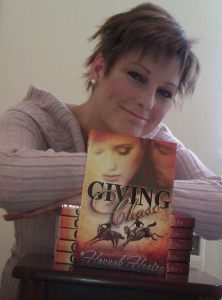 Night Vision (a Messenger series mystery) by Hannah Hooton writing as H.R. Aidan.
16-year-old Noa Drury has enough to contend with when her troubled cousin Chelsea comes to stay, but then a mysterious spirit leaves a cryptic message for her to pass on to none other than his alleged killer Jake Burchell. But when Jake convinces Noa that he has been framed for a crime he didn't commit the race is on to track down the true killer before the jury deliver their final verdict.
Can Noa clear Jake's name or is there more to the message that she delivered to him than she's bargained for?
Night Vision (a Messenger series mystery) is part of a series of mystery novels along the lines of Nancy Drew, but with a supernatural twist to spice up the excitement and intrigue!