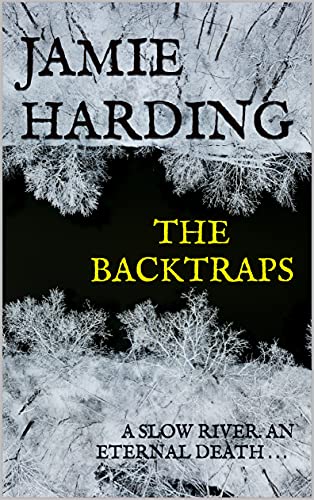 The Backtraps by Jamie Harding – A slow river, an eternal death.
Terror strikes four young friends night-fishing the backwaters of Loudwick Mill, a sleepy town through which the Ouse river gently meanders on its way to the Great Wash.
To Ed and his fellow teenage friends, nothing much seems to happen in Loudwick Mill, where fishing the river Ouse as it meanders through their sleepy hometown is one of the few things to do. But tonight, a night-fishing session on the river's backwater will provide more than enough excitement. Tonight the river will offer something more than fish. Something that has been feeding on quiet stretches of river like this for centuries . . . 
---
Reviews for The Backtraps
"An unreliable narrator leads you down to the same dark backwater where he -Edward- and his friends Tom, Mut, and Dav went night-fishing way back in the early 90's. As Edward reflects on that night and the boys' desire to catch a barbel, it becomes clear something in the water is equally set on taking the boys into the murky depths of the Backtraps: something that has been stalking waterways around the world for centuries… A fantastically spooky page-turner that scared the hell out of me! Recommended for fans of Stephen King's shorter works. – L. Wilson – Five star review on Amazon (Sep 2021)